We were thinking…
Easy, for your lifestyle.
We were thinking that a central vacuum system should be an attractive household appliance designed to fulfill your home's cleaning needs—conveniently and efficiently.
SMART central vacuum systems have been designed to fulfill the need for technically advanced products offering sleek design and highly effective performance. It is the built-in home cleaning solution giving you a easier, more enjoyable cleaning experience—with the benefits of a healthier home.
High suction power removal of all contacted dirt and dust to the power unit located away from the living area.
Ultra-quiet operation so that cleaning does not disrupt other activities in your home.
Easy and lightweight to maneuver around the home and up-and-down stairs.
Most SMART power units are hybrid which means they can be used with or without filter bags for your convenience.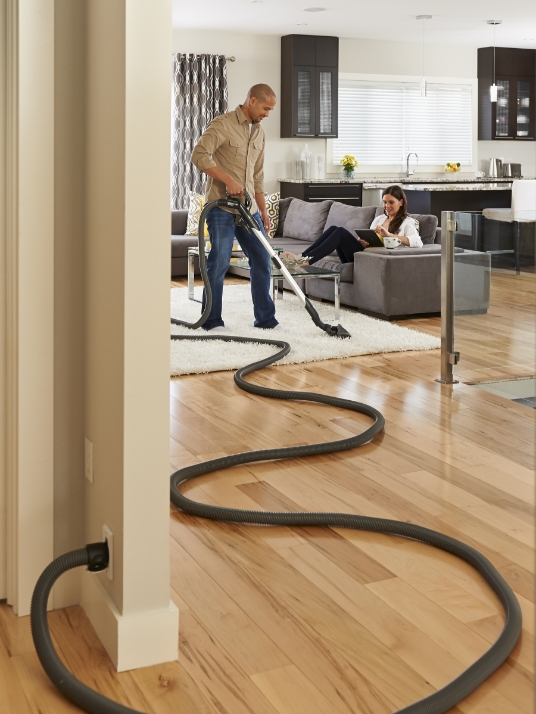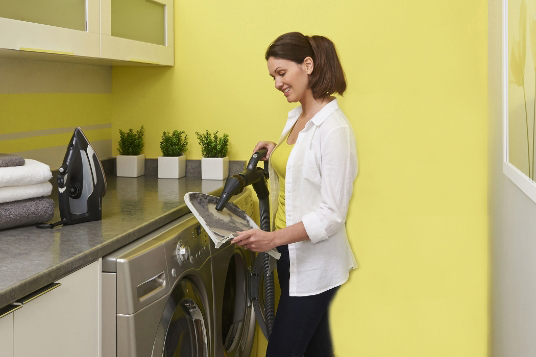 Convenient & versatile
Innovative and unique, the convenient onboard 3-in-1 cleaning tool means you'll always have the right tools at hand, when you need them.
Easily convert from a crevice tool to a dusting brush and a fabric tool, to clean all surfaces from floor to ceiling.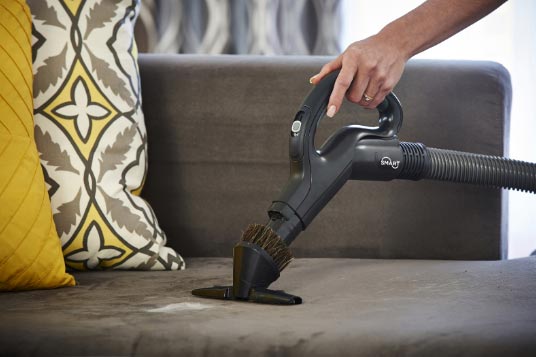 A superior clean
SMART central vacuum systems are robust and powerful, providing consistent deep cleaning power and suction.
The ergonomic cleaning set is designed for optimal dirt and dust pick-up on any type of floor.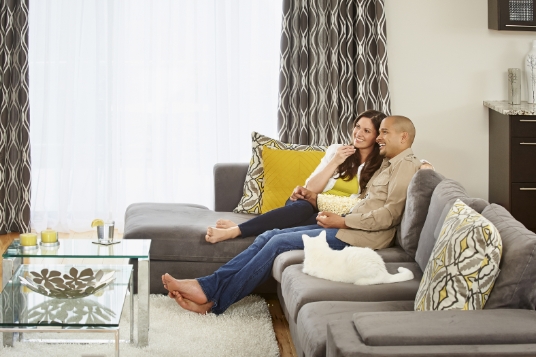 Quiet operation
A SMART central vacuum system is quieter than most household noises, that you are used to hearing every day, at up to 72 dBa. You can quietly vacuum your home while other activities are taking place in the room without disturbing anyone.
And with the power unit located away from the living area, the quiet hush of airflow is all you'll hear.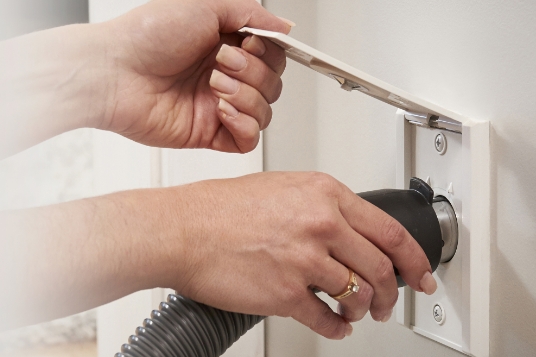 Plug in and go
No need to lift heavy vacuums, trip over cords or drag a portable canister around furniture causing damage. The long lightweight crushproof hose gets in all the hard to reach places—even under furniture!
Just plug the lightweight hose in to the wall valve and you are good to go for quick clean-ups or full deep cleaning.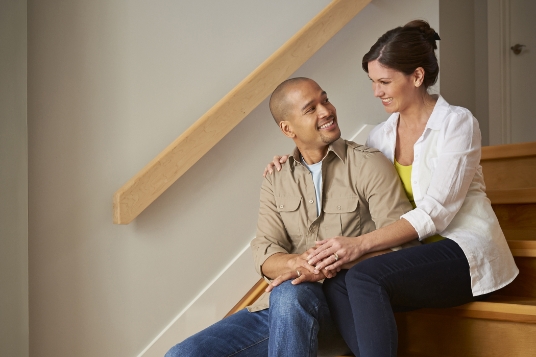 Cleaner indoor air
The health benefits of clean air are built-in to your home with the SMART central vacuum system with 100% of contacted dust, dirt and allergens removed from the home, so you can breathe easy.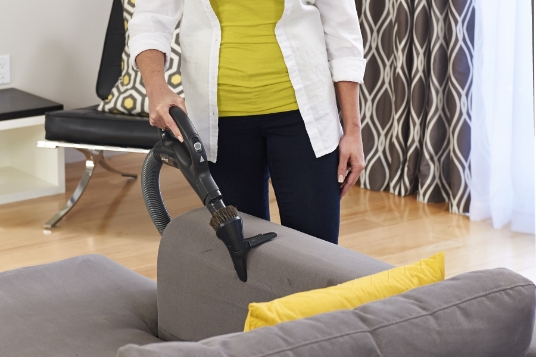 No blow-back
A SMART central vacuum system will never recirculate dust and allergens back in to your living space while you are vacuuming, unlike conventional portable vacuums that can recirculate dusty air.
The GORE-TEX™ self-cleaning filter delivers high-efficiency filtration and worry-free performance.